DRF Series Multi-channel Bus Control Voltage Regulator
· RS 485 Bus Control
· Modbus RTU Communication Protocol
· 12 Sets of Signal Output
· LED Indication
· Stablized Voltage Output
· 35mm Standard Din Rail Mount
DRF Series Multi-channel Bus Control Voltage Regulator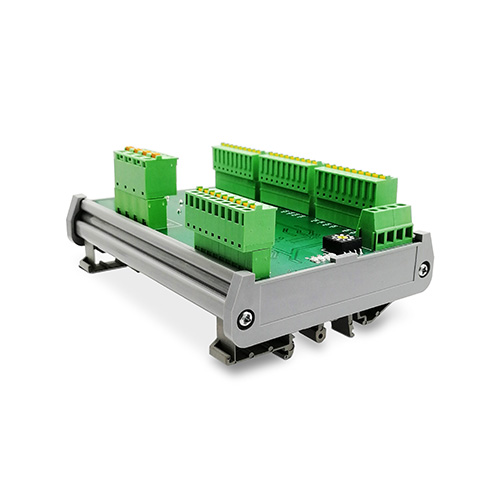 General parameters

| | |
| --- | --- |
| Name | DRF Series Voltage Regulator |
| Detection Current Channel | 12 Channels |
| Load Voltage | 220VAC / 380VAC |
| Ambient Temperature Range | -30℃ ~ +80℃ |
| Storage Temperature Range | -30℃ ~ +100℃ |
| Weight (Typical) | 232g |
Click the link below to download datasheet

DRF_EN_V3.2_20191113.pdf
General Notes
1. In order to reduce the external interference, twisted pair or shielding wire is recommended as the control line of RS485.
2. SSR should adopt random-on type, zero-crossing SSR cannot be used.
3. DRF12S220P-S4F power supply is three-phase with N, and each circuit voltage is 220 VAC. DRF12S380TP-S4F power supply is three-phase without N.
4. In order to improve the accuracy of temperature measurement, it is suggested to choose a shielded thermocouple.
◆Product specifications are subject to change without notice. Please don't hesitate to contact with us for any technical questions.