Recommandation for Plastic Processing Industry
Kudom provides various types of solid state relay with rated voltage up to 660VAC and rated current up to 125A, which are approved by cUL/TUV/CCC. They are widely used for the precise heating control of plastic machinery.
Extruding Machinery
The extruding machinery is to extrude the molten plastic through the fixed shape of the extrusion port and cut it after cooling. SSR is used for the heating control in the extruding machinery.
Injection Molding Machine
Injection molding machine is the most widely used processing machine in plastic processing industry. The SSR is widely used in this industry for heating and motor control.
Mold Blowing Machine
The mold blowing machine plasticizes the preformed products by heating, and then enters the mold for blow molding. This method is mainly used in the production of PET bottles and BOPP bottles with high-speed and high-yield, that is, the two-step process. Kudom's voltage regulating module and SSR help in the precise temperature control.
SRA
SRA solid state relay available with short circuit protection and alarm output function.
When the short-circuit occurs, SRA can shut down the output timely to avoid the damage of product and output alarm signal; Once SRA detects fault is eliminated, it will resume to work automatically.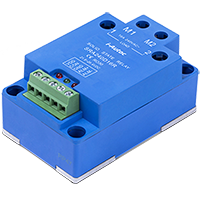 ·Load voltage Range: 24-280VAC;
·Load current: 16A;
·Dielectric strength: 4000VAC;
·Short-circuit protection, alarming
·Output, and self-restarting function.
DRF
DRF series multi-channel voltage regulating controller adopts RS485 Mod-Bus control and Modbus RTU communication protocol. It is suitable for the large-scale manufacturing equipment, such as mold blowing machinery, plastic welding machinery and etc.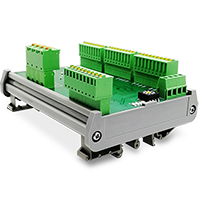 ·High resolution power control
·12 independent control
·Constant voltage output greatly improves the stability of heating control system
·Convenient for automation integrated system with Bus control
KSI / KSU
KSI/KSU are the standard solid state relays, suitable for the heating control of all kinds of plastic processing machinery.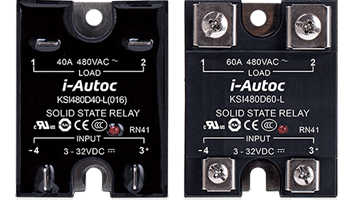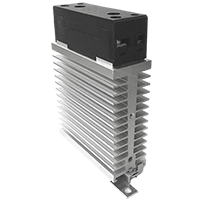 ·Load capacity: 10-125A@48-660VAC
·Dielectric strength: 4000VACrms
·Zero-crossing or Random-on option
·Full safety certifications: cUL, TUV, CCC and etc.